Trending Now: Three Foods to Add to your Diet
Credit to the American Council on Exercise for this informative article: https://www.acefitness.org/blog/6023/3-trendy-foods-that-live-up-to-the-hype
When it comes to trendy foods, some are absolutely worth integrating into your regular eating repertoire. Here are three foods trending now that are the fashion equivalent of black—they'll always be "in."
1. QUINOA IS OUT; PULSES ARE IN.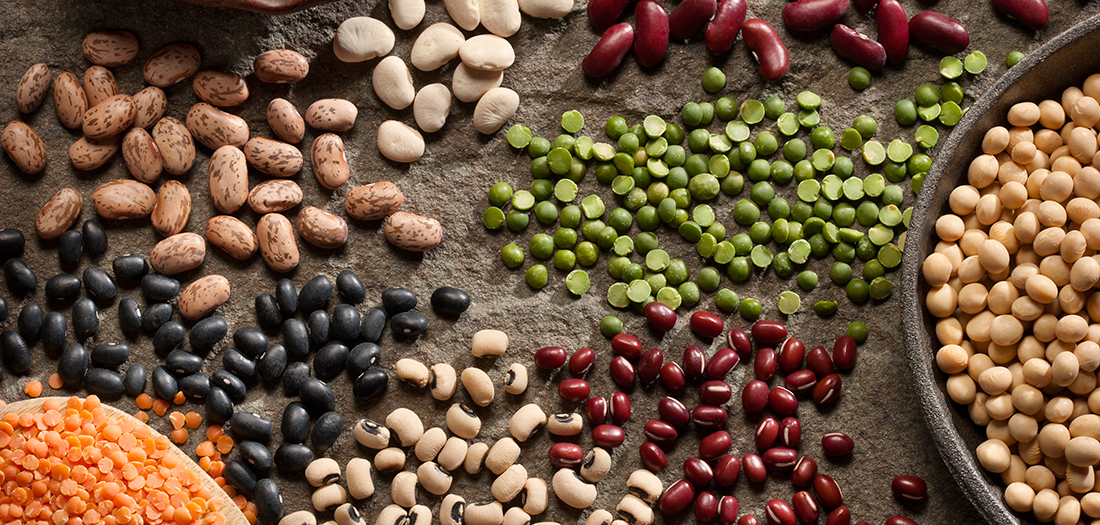 The United Nations has declared 2016 the International Year of Pulses (dry peas, beans, lentils and chickpeas). These little superfoods are packed with flavor, protein and nutrients. They're a healthy, affordable and delicious staple that can feed millions. An added bonus? Pulses are sustainable and kind to the planet. Pulses enrich the soil where they grow, reducing the need for chemical fertilizers. Plus, they can grow in harsh environments and hardly require any irrigation because they're water-efficient.
Curious as to what earned pulses their spot as food of the year? Pulses are:
Nutritious (packed with protein, fiber, iron, potassium, antioxidants and more)
Protein-rich (one-half cup cooked pulses delivers nine grams of protein)
Versatile, tasty and used in everything from salads and soups to entrees and desserts
Affordable—one of the most cost-effective proteins, at only 10 cents per serving
Sustainable and leave a low-carbon footprint
2. TURMERIC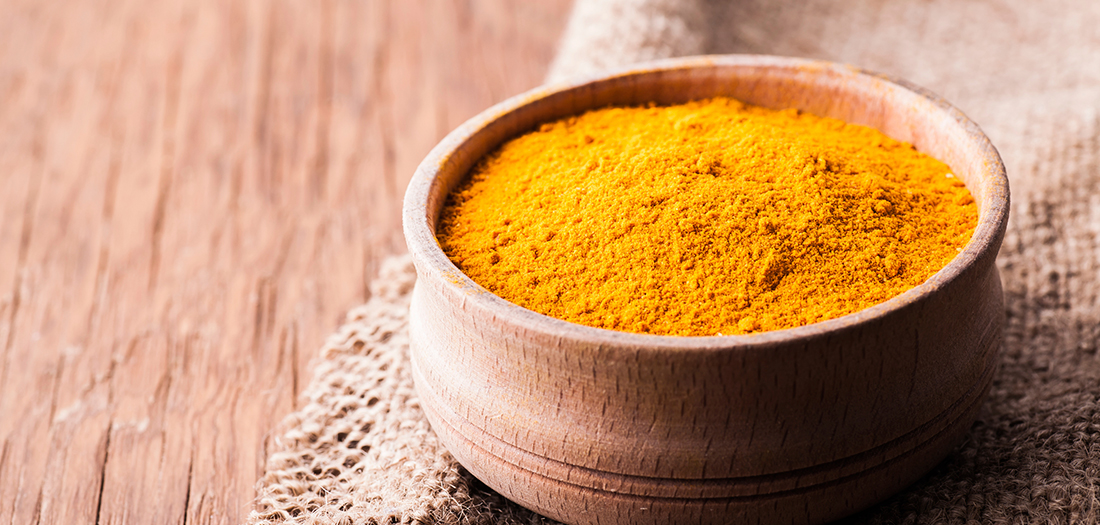 It may not sound familiar, but if you've eaten curry in an Asian, African or Indian dish, you've likely enjoyed turmeric's flavor and your body has benefited from its antioxidants. In fact, these cultures have been using turmeric in their recipes for more than 4,500 years. Today, turmeric has become quite the food buzzword and chefs don't hide that they include this warm-tasting, bitter spice in their curries and stews. Likewise, food manufacturers boast about it on the packaging for snacks like grain bowls, chips, cold-pressed juices, turmeric lattes and teas. And even turmeric milk has found a spot on many grocery shelves. Registered dietitians (including us) couldn't be happier, and we're sprinkling it onto and grating it into meals for its incredible flavor and benefits.
Here's why you should embrace turmeric (if you haven't already):
It's one of the most powerful anti-inflammatory spices, thanks to its key component, curcumin. This means that turmeric has potent healing properties, slows the cell damage that comes with the aging process and helps to control inflammation that plays a key role in chronic diseases such as cancer, heart disease and diabetes.
Turmeric has been shown to help with joint pain caused by rheumatoid arthritis and osteoarthritis, and with digestive disorders such as Crohn's Disease.
Keep in mind that your body responds to poor food/drink choices and toxins with inflammation. So if you have a bout of unhealthy eating, you may want to include turmeric in your meals. This mighty spice can not only help lessen inflammation, but it can also alleviate stomach distress. We have our clients include turmeric in their diets the day after overindulging in alcohol.
When you head to the store, look for turmeric as a ground spice as well as in its fresh root form. Both will pack the nutritional punch you're looking for. The powdered spice will lose its flavor over time (but that won't matter if you use it often with our recipes below). If you use the root, it will look a lot like ginger until you peel it to reveal its bright orange hue. Grate fresh turmeric just like you would fresh ginger.
You can also make your own turmeric latte by mixing nut milk (e.g., almond milk) with juiced turmeric root.
3. SEAWEED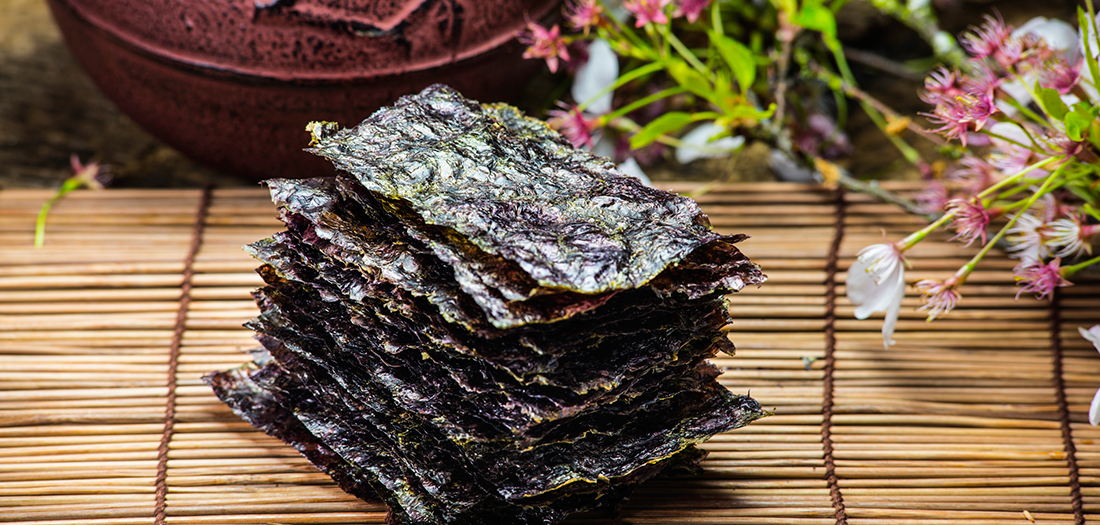 Also called "dulse," this nutrient powerhouse and sea vegetable is no longer relegated to miso soup or wrapped around sushi—it's now being used to flavor numerous foods and to replace unhealthy snack foods, like chips. Here's why you should include seaweed in your diet:
While there are many varieties of seaweed, they all provide essential vitamins and minerals such as vitamins A, E, C and K, plus copper, calcium, magnesium, phosphorus and zinc, which help keep your body healthy, boost immunity, strengthen bones and fight disease and aging.
It's one of the foods with the greatest sustainability—it doesn't even need fresh water or fertilizer to flourish.
It's a good source of iodine, which can only be found in seafood or iodized salt and is critical for the regulation of the thyroid gland.
It may assist in weight loss. A natural seaweed fiber called alginate, found in kelp, may help suppress fat digestion in the gut, which has weight-loss researchers intrigued.
Replace salty foods with seaweed. Sprinkle seaweed on salads, grains and pastas instead of pouring on the salty dressings and condiments. You'll get a delicious, salty flavor while slashing sodium and the bloat that comes along with it. Plus, you'll lower blood pressure and get a punch of potassium, which also helps lower blood pressure.
Look for seaweed in natural foods markets and try buying it in either flakes or in bags of dried strips. Crumble it over soups or salads to get your dose!
Mindful Eating
Do you spend mealtime standing up, searching the internet or watching TV? Multi-tasking while you eat? Perhaps it's time to take a look at healthy meal habits. By engaging in and truly being present during your meal you can feel more satiated, relaxed and less likely to overeat during your meal and the rest of the day. Here are four tips to follow:
1. Eat When You Are Hungry:
Simple but true. Before you reach for a snack or begin a meal, check in with your body and sense if you are truly hungry. The time on the clock isn't always the best guide. There is no rule that we must eat at certain times. Sipping on water (or sparkling water or fuit/vegetable-infused water) throughout the day can help to confirm feelings of hunger. If our body is asking for water, we feel hunger...which means we won't truly know our hunger levels unless the body is hydrated!
What to do if a mealtime is far away and you feel hunger? Keep snacks on hand - at your desk, in your purse/gym bag, in the car. Serving-size packages of nuts and seeds are perfect as they take up little space and are non-perishable.
2. Take Time to Eat:
Often we can feel rushed to eat if we are in the middle of a workday or have other items on our plate (ha!) that need to be done. However, when we eat while doing another activity, we aren't truly registering that we ate. Eating is also a time to recharge the brain as well as fuel the body. When we take extra time to sit down and eat - even just an extra 10 minutes - our brain has an opportunity to sense satiety as well as let the body digest better since it is in a more relaxed state. If a certain meal, breakfast, for example, is difficult to actually sit down and eat see if you can do some prep work the day before or on the weekend so options are ready to go in the morning. For breakfast, you could hard boil eggs at the beginning of the week, cut fruit or make a large batch of oats. At dinner, how about using the crock pot so that a meal is ready when you arrive home? You could bring some of those slow cooker leftovers to work the next day for lunch.
3. Have a Treat...and Savor!
First and foremost, have healthful snacks on hand and follow items 1 and 2, above. Despite this, sometimes we still have a craving for a little treat. Rather than having a continual craving, see if your body is ok with having a small portion of the desired treat. If possible, you could portion out treats in advance so there is no temptation to munch away. And, when you do have the treat, savor it. Eat very slowly. If it's frozen, let it melt in your mouth. Avoid doing anything else. Taste the food. By enjoying the treat, mindfully, a small portion does the trick. Plus, you may avoid overeating other foods by trying to compensate for a craving. Healthy food is not healthy when too much is consumed!
4. Power Down:
I know, maybe not something that's easy to do with an overabundance of devices and task lists. The reality is that if we eat while emailing, reading the newspaper, or playing a game on the phone, it's likely we will overeat at that meal and won't remember the meal...which means we might not feel as satiated (even though it was more than enough food). The result? Even more eating later in the day! How do we shut down? Silence the phone and put it in another room (out of sight, out of mind), go outside to eat at lunch, sit at the dining room table at home. If you eat at home alone, try putting on relaxing music, a candle on the table and focus on the flavors and textures of the meal. Enhancing the experience of the senses can make mealtime much more enjoyable than looking at a screen.